USMLE STEP 1 AND MEDICAL COURSE REVIEW
218-page full-color Pathoma™ text.
Integration of key concepts from associated disciplines.
Over 300 often-tested, full-color images.
35+ hours of online videos covering the entire text.
Completely written and taught by Dr. Sattar.
Sign Up for a free trial or paid Pro account today!
Sign-Up Today!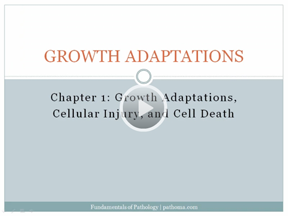 35 HOURS OF ONLINE VIDEO
Full access to 35 hours of online videos by Dr. Sattar.
Videos highlight key concepts and highly-tested material.
Covers all 19 chapters of Fundamentals of Pathology.
3, 12 and 21-month subscriptions available.
Create a Free trial account today!
Sign-Up Today!
Pathoma is a tremendous resource in studying for USMLE Step 1 and preparing for third year clerkships. Dr. Sattar's lectures cover all of the high yield pathology points. He explains everything from a basic mechanistic approach which is critical because that is how the questions are tested, but more importantly it develops true understanding which is never forgotten. Benjamin, Wayne State University, USMLE Step 1 Score: 272
I am truly convinced that this is the strongest review product for pathology out there. I have to say I am absolutely convinced that this is how medicine and board reviews should be taught. Joe, Chicago College of Osteopathic Medicine
Your book/videos made my final week of studying efficient and high yield. I can honestly say (after having taken the test), this was by far the best resource I used. Everyone at my school is loving this! THANK YOU! THANK YOU! THANK YOU! Dallas, University of Utah
Sign Up For A Free Trial Account Today
Experience Dr. Sattar's proven teaching methodology for yourself. Sign-Up Today